University staff in the United Kingdom have been seen joining picket lines outside of their respective institutions to protest what they view as inadequate pay and workers' rights. In a statement, many protesters spoke about how they felt "disrespected" and that the actions taken by universities were simply not enough. They argued that despite taking on extra work, their salaries had not kept up with inflation, nor had their terms and conditions improved.
Read the rest of the article here:  https://www.ipgce.com/picket-lines-joined-by-university-students/
Contact us here: https://www.ipgce.com/contact-us
The picketing has been met with mixed reactions from university administrations. While some have expressed understanding of staff grievances, others have accused them of being disruptive and unprofessional. A representative for one institution commented: "We understand staff may be feeling frustrated over mismatched expectations around pay or other issues, but we can't accept this kind of disruption."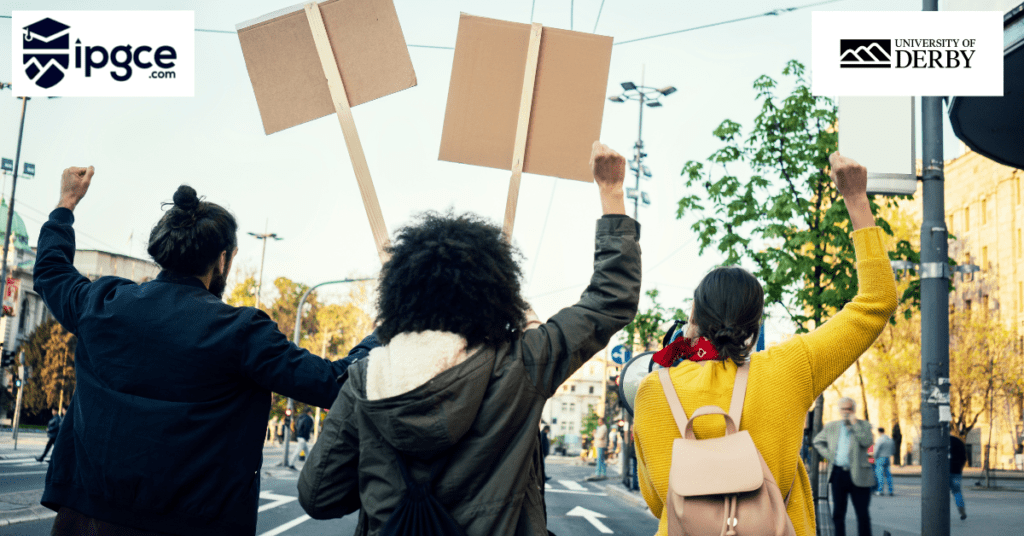 Despite criticism, university staff continue to join picket lines in solidarity with colleagues across the UK. They insist that they are not doing so for entertainment or pleasure but because justice and equality must be fought for. As one professor said, "We're not here because it's fun; we're here because we have to stand up for our rights as workers." The staff movement is gaining momentum and has received support from both students and other academics throughout the country who recognise their dedication and courage in standing up for what they believe in
As universities review budgets and consider ways to increase salaries, union members will continue to fight for fair wages and better working conditions. They remain committed to making their voices heard, no matter the cost, to ensure that UK universities are held accountable for their actions.
The picketing of university staff is a powerful reminder that workers everywhere have the right to make demands for what they believe is fair and just. As one protester put it: "We're not going away until we get what we want!" It will be interesting to see how this movement develops in the weeks and months ahead as unions continue to organise and fight for more equitable treatment of staff across the country
What do you think of the picketing?
Contact Us Directly on Wechat or WhatsApp